So we all know that comets are fickle things, promising a lot and delivering very little. So it was with a degree of scepticism that I thought that I would give Comet 38P/Stephan-Oterma a go.
The article in Astronomy Now had explained that this periodic comet was making its first return for 38 years, arriving at perihelion on the 10th November with predicted magnitudes of between 9 and 10.
Dave and I had looked for it with his massive bins, and whilst Dave was able to say that he could see it with averted vision, with honesty I couldn't see it at all, and that was before a glass of vino!
So as the mount was successfully aligned I thought that I would have a go at getting an image.
Sky Safari indicated that it would be near to the star Wasat and 56 Gem. I had been using the 200 mm lens with the Canon 650 (mod) to image this evening at 800 iso, but thought that bearing in mind that the limiting magnitude for Dave's binos was 11 that I was unlikely to get much at 800 iso.
First try was centred on Wasat using 6400 iso. Accepting that it would be really noisy I thought that at least I would get something. There followed a series of shots, none of which were really definitive. I then tried creating a 'user object' on the handset, based on the Sky Safari coordinates. This again was inconclusive so with heavy heart I thought that 38P and given me the slip.
It was therefore even more pleasing when examining the images on the computer the following morning to find a faint object on the images. Nothing spectacular, and Damian Peach will have no concerns about the completion, but there it was probably 10th magnitude a tiny fuzzy ball.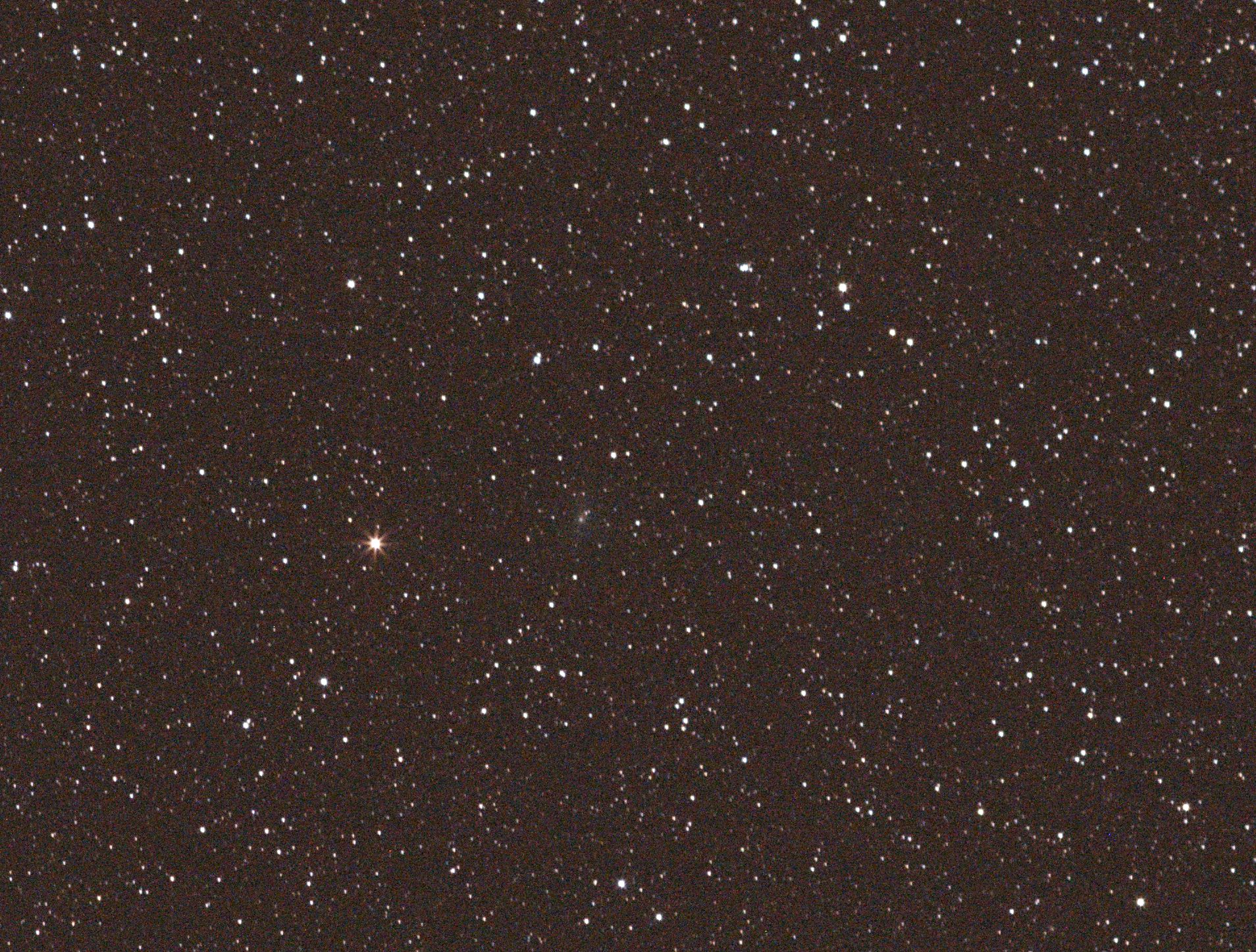 First comet image for quite a time and pleasing to have seen this one as it flies into the Sun even if it was not a grand spectacle.
A good end to a hugely enjoyable evening under the La Palma stars.