So since I don't have a mobile setup like the veterans of the group I'm resigned to fact that I need to take most of my UK setup with me abroad. This means some serious weight to transport, so basically I have the following to pack and carry :
Hold bag1 (~18Kg)
Hold bag2 (~18Kg)

Skywatcher Tripod (7Kg)
Counterweight (5Kg)
Box of accessories (~6Kg)
Clothes …. I guess

Cabin bag1 (~7Kg)

Tak FSQ85
Tak focal reducer
Atik 460 CCD imaging camera
Lodestar guide camera
PoleMaster camera
Lakeside focuser control unit
Unihedron SQM
ADM Scope plate

Cabin bag2 (~6Kg)

Atik EFW2 and filters
Laptop & NUC
Various digital items (GPS, USB hard disk etc)
ADM mount puck and scope rings
Hopefully the scope bag will in in the overhead with it's precious contents….don't drop it ! The laptop bag should fit under the seat….hopefully.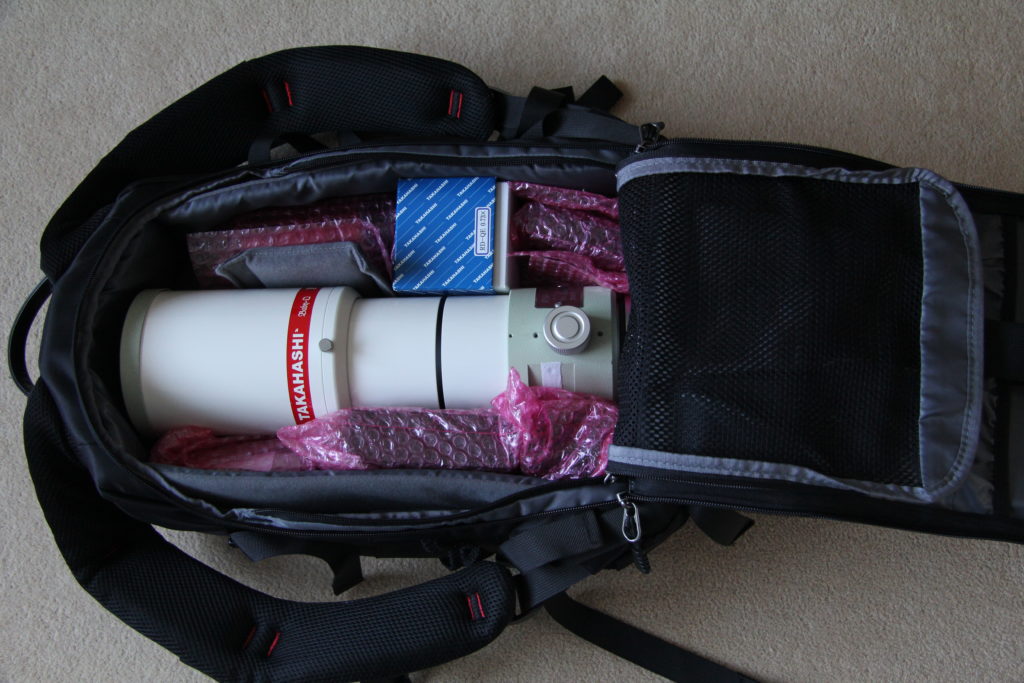 I won't be sure on the final weights until the digital handheld scales I've ordered arrive tomorrow.
At the moment I'm just finishing the calibration and setup of the Lakeside focuser and it's configuration in SGPro.
Update : The digital scales arrived so now I have weights for a few items and move things around a bit –
Hold Bag1 = 19.3kg
Hold Bag2 = 22.5Kg
Cabin Bag1 = 8kg
Cabin Bag2 = 8.85Kg