Lawrence, GingerGeek, Tim and I ( Dave Shave-Wall) along with BAS member Mil Dave attended the most excellent exhibition The Practical Astronomy Show in Kettering this last weekend.
Lawrence did a sterling job of driving us thee and back in his cavernous Range Rover for the 2 hour trip each way from Basingstoke so many thanks to him.
On arriving around 10am at the event we were greeted by 3 rooms of dealers showing there wears. In the first instance we bumped into Steve Collingwood from Pulsar Observatories and his lovely 2.2m white dome on display. We had  great chat given I have the 2.7m dome being fitted in a couple of weeks time. The dome was great and it was good to see in the flesh again and look at the drive motors. As always Steve was very knowledgable about the dome and it's manufacture and performance. I can't wait!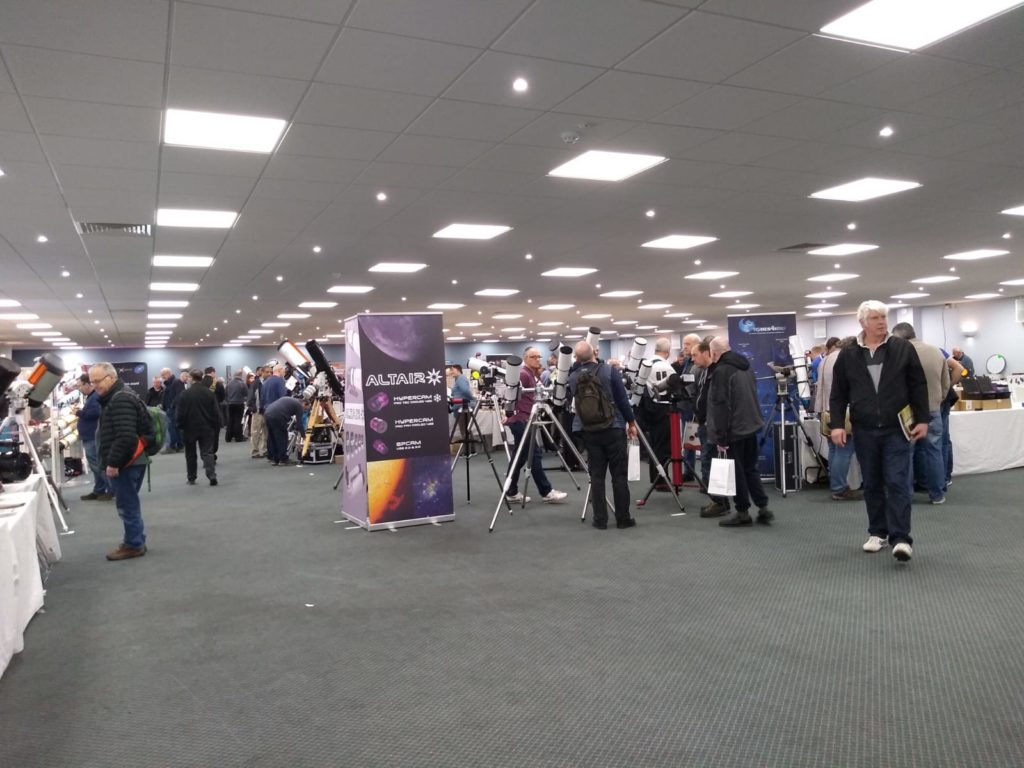 There were loads of scopes on display and as the day wore on it continued to amaze me just how many scopes and accessories one can find to look at and inspect for purchase. We stumbled across a couple of iOptron mounts including their new large CEM120 on the left in the photo above which was just beautiful.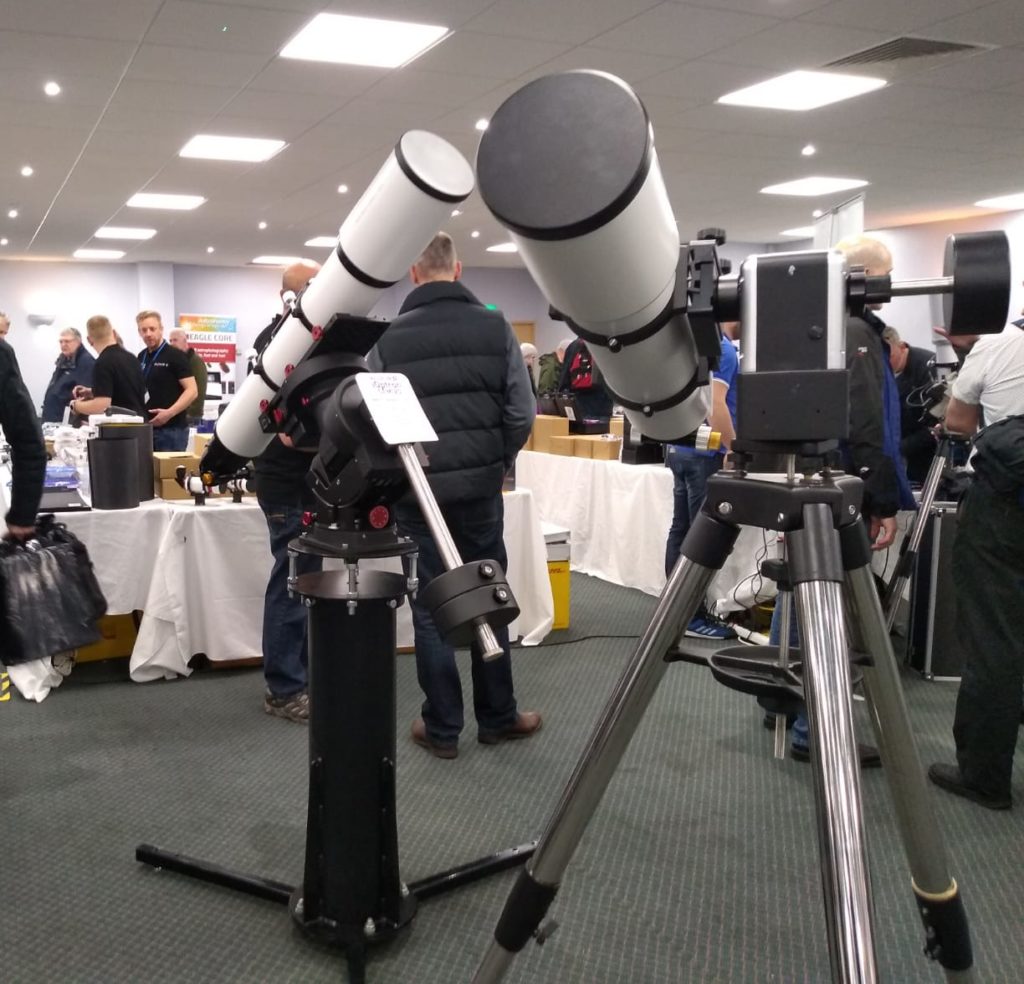 Skywatcher had a range of scopes on different dealers stands and again it was nice to see a couple of copes used by members of BASEG and BAS like the 150 and 120 Esprit refractors that perform superbly.
Mil Dave meanwhile got talking to a chap who clearly makes his own mounts and the 2.2m Pulsar dome can be seen in the background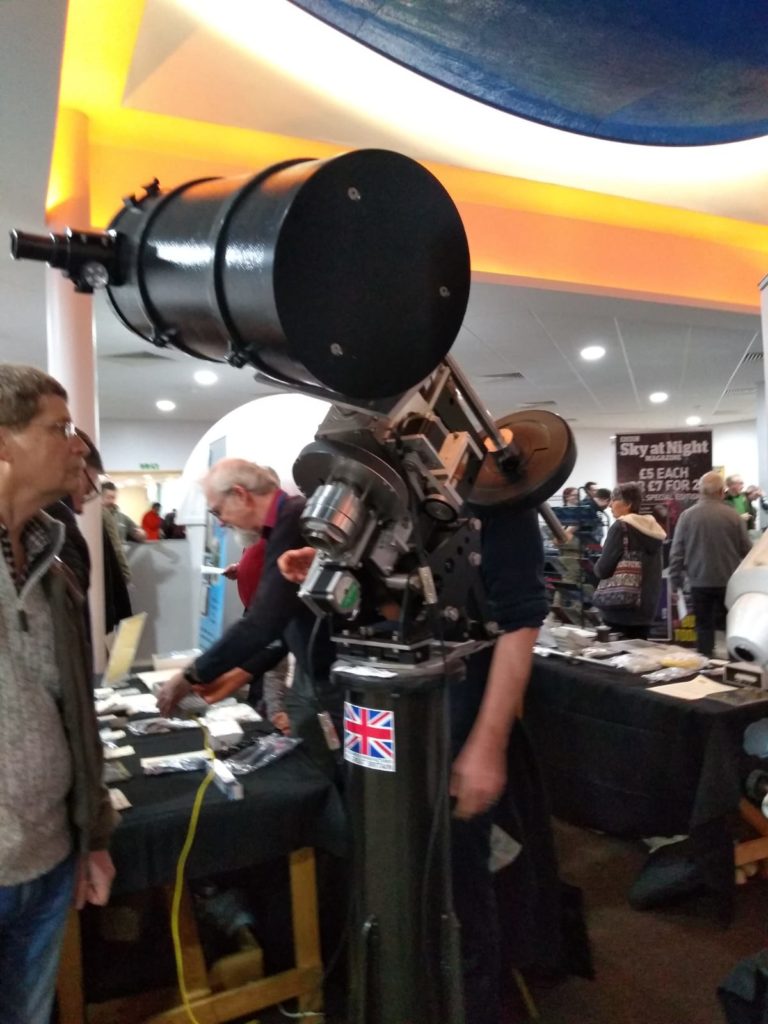 GingerGeek made some purchases including the very hand and well written and must have Night Sky Observers Guide V4 for the Milkyway, along with his new StarlightXpress camera and filter wheel.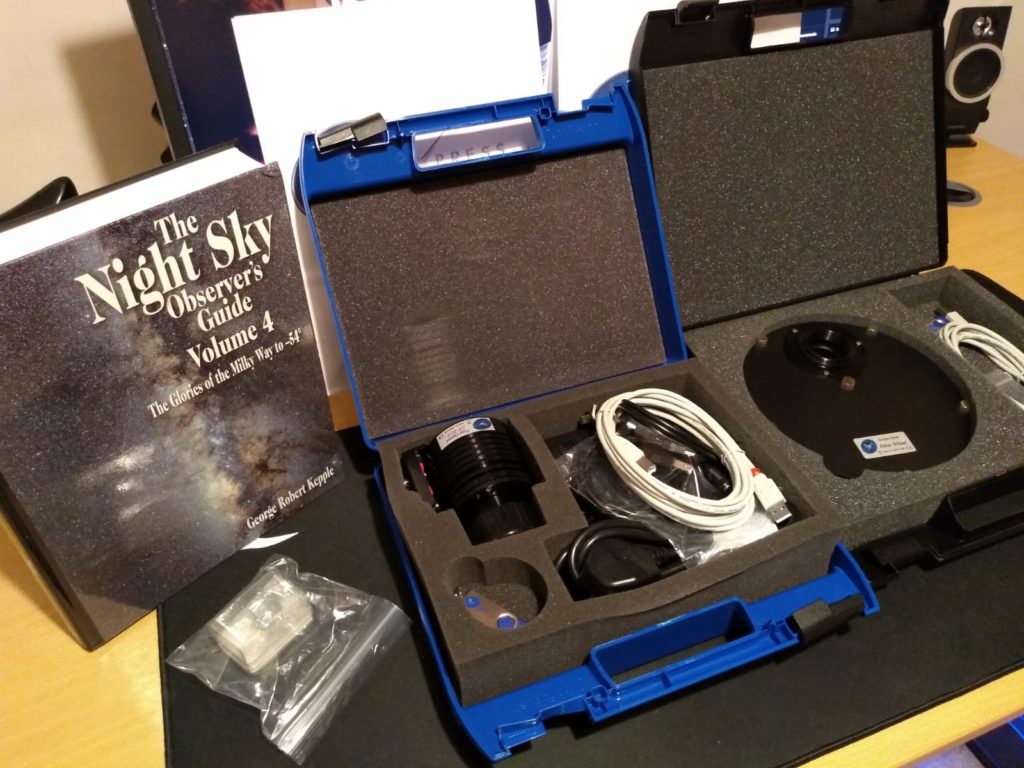 And any show would not be complete without a stand full of Taks and I wonder if this stand has more Taks than our ver own Bob? We also spoke to a friend of GingerGeek's who makes his own Corrected Dall Kirkham open truss OTAs which looked very well build and would tempt me if I had not already bought one.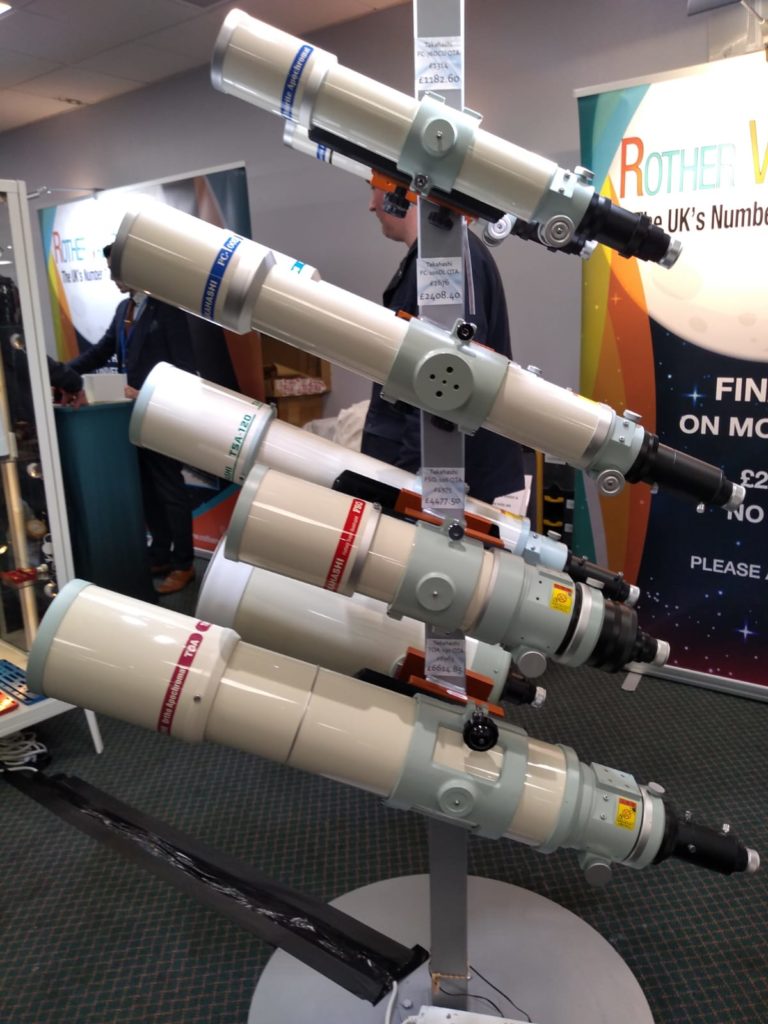 The day would not have been complete without the talks, we all attended a few talks which were free as was the entry to the show and the parking! The talks were good and I went to one delivered by the writer of SharpCap who delivered an excellent talk on imaging times and settings.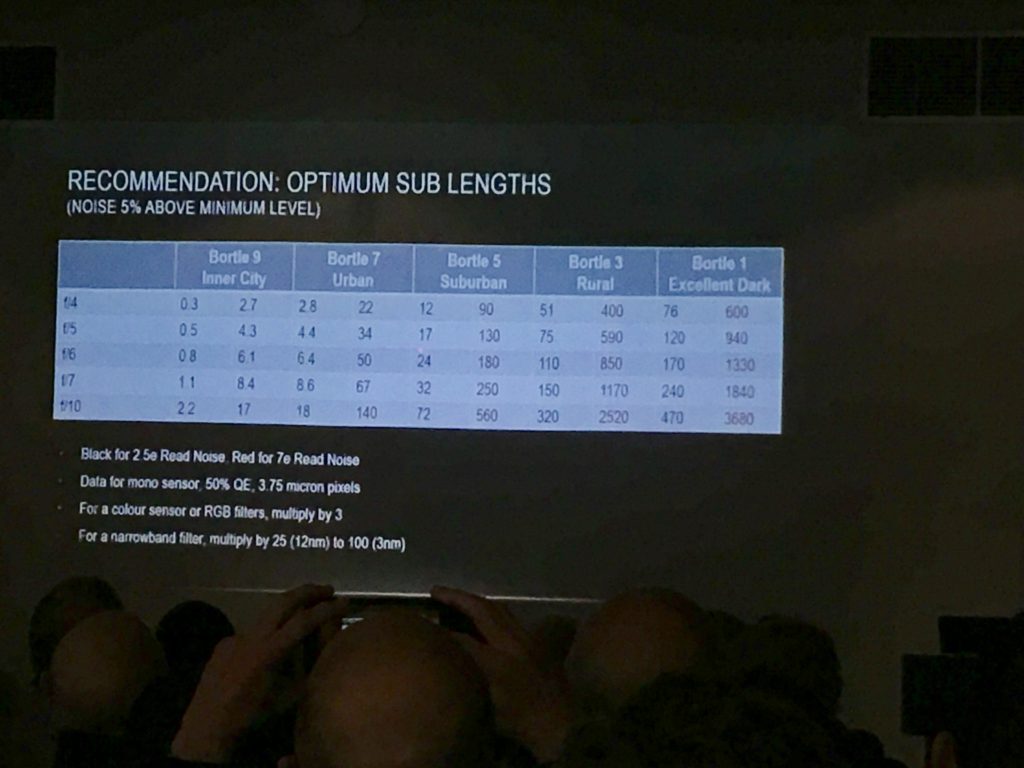 Finally the trip back was still great as we look through a copy of NSOG a bargain for anyone from the Webdeepsky society.