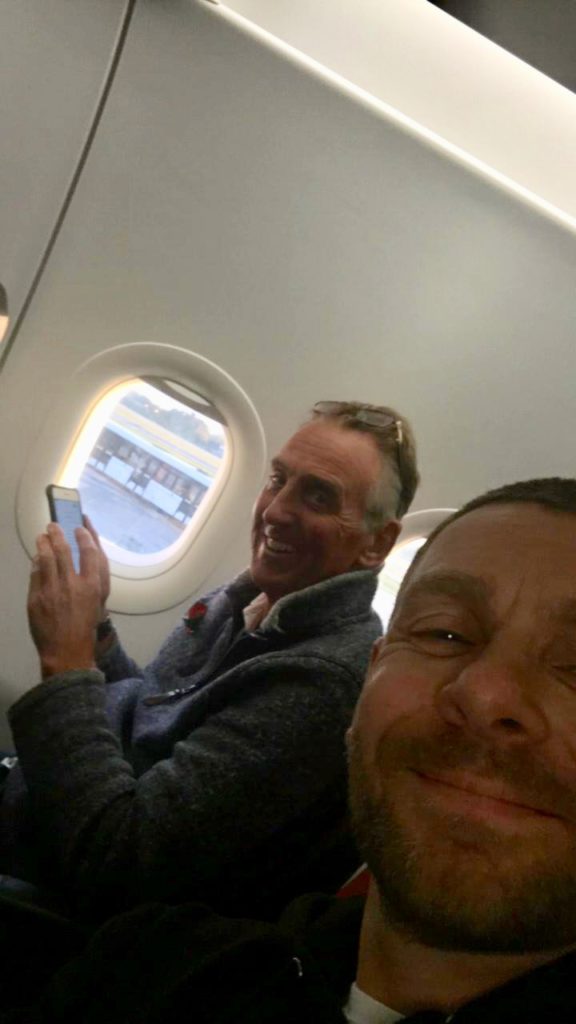 Expedition members Alan Lorrain and Dave Shave-Wall have arrived for a visit to La Palma, with the express aim of checking out the North West quadrant of the island for suitability of future BASEG trips.
After arriving at the airport on La Palma around 12pm, think very early flight, the two packed their multiple suitcases into a Seat Leon estate that easily took 5 large suitcases and 4 smaller laptop, rucksack and wheelie bags.
The drive took us past Lidl just North West of the airport for a quick stop, as this was a self catering trip and then heading further West, through the long tunnel and then North through the multiple winding roads. The final piece of the drive to the villa El Sitio at the Garafia complex of 5 or so villas was fairly off road with the car just making it up the steep winding drive. 2 hours had past not including the Lidl stop so it is a fair trek from the airport. The height at the villa is 4,335 ft give or take the error from GPS and puts you above the clouds, at least on arrival.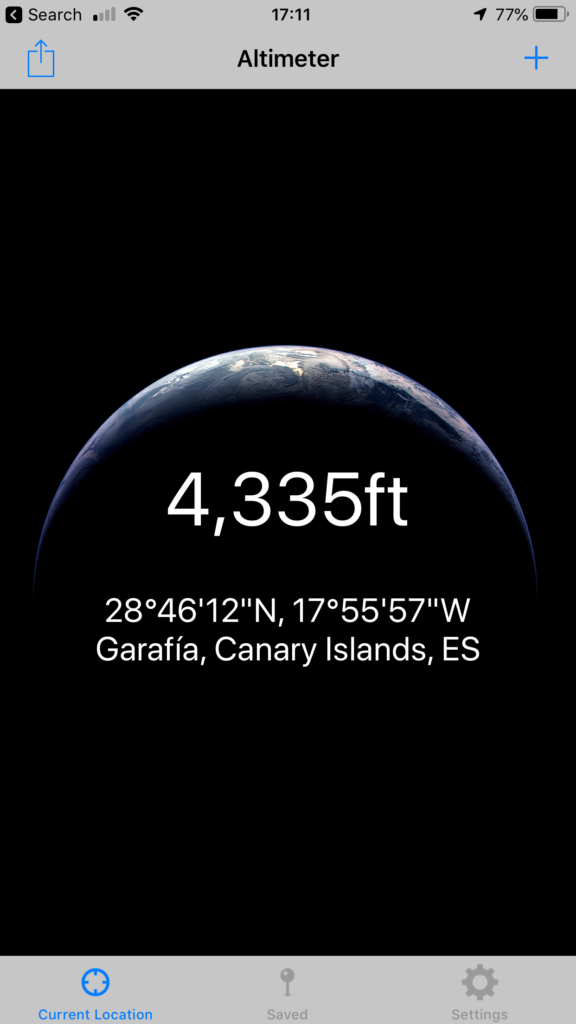 The accommodation, 1 bedroom and a lounge with a sofa bed are adequate for the weeks stay, the bathroom, eating area, kitchen and patio areas are lovely, there is a shared pool, your own sauna and various paths around the property.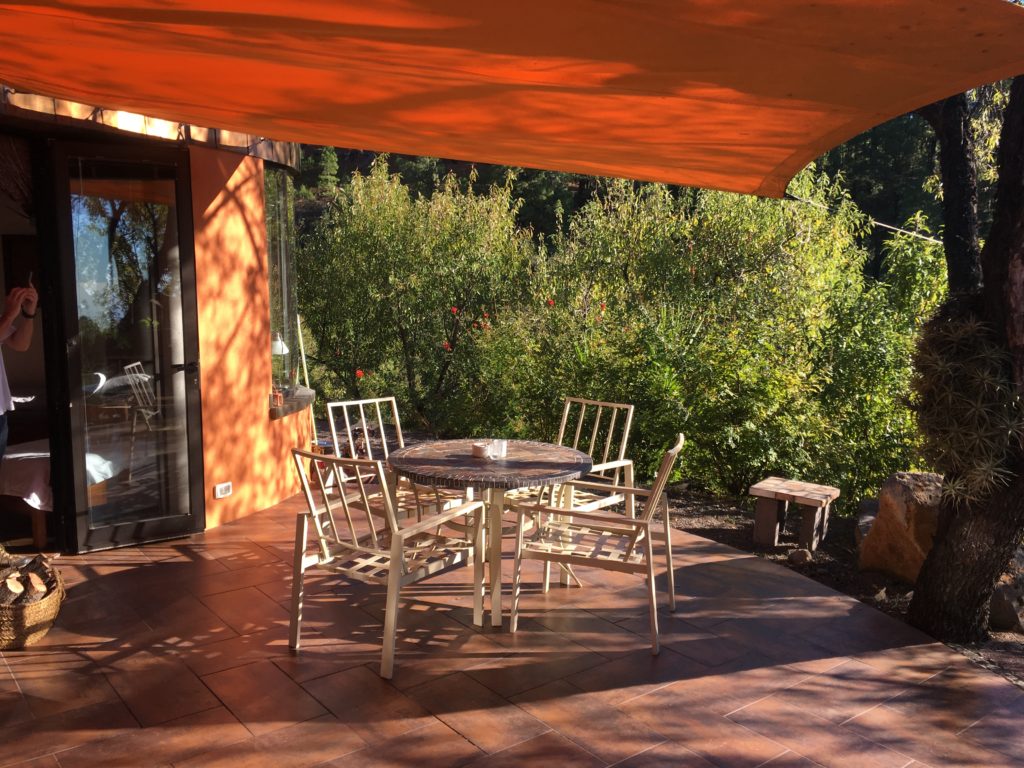 There is also a 10″ Skywatcher Dobsonian telescope with various eyepieces in the small building next to the pool free to use. An extension cable was provided and Christian, the manager who works for Tobias the owner was more than helpful in explaining how to turn off various lights that would come on during the night.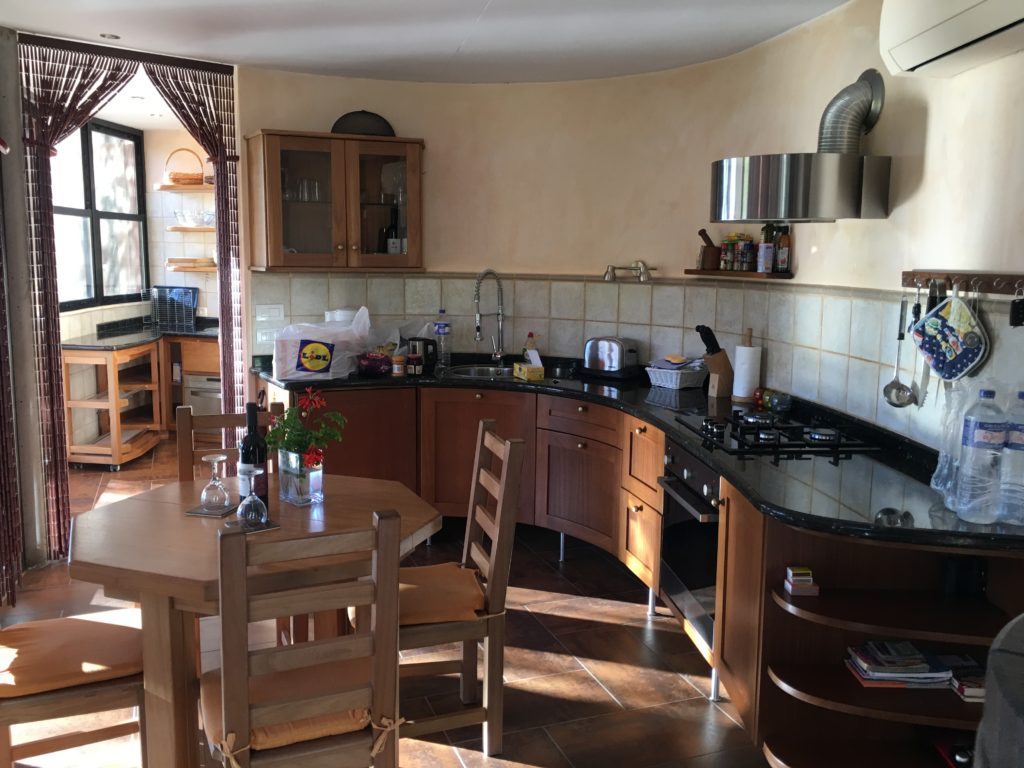 So after a long day, food was in order whilst setting up the equipment for the first nights viewing was going on.