The group has had to bring the session to an early close due to the Saharan dust levels wiping out the sky quality. Known as the Calima, hot winds from the East bring Saharan dust across to Tenerife which destroys the sky quality needed for deep sky imaging.
We monitored the SONG (Stellar Observations Network Group) weather page throughout the week to assess our chances at clear sky imaging. When the red level is breached then the resident telescopes at Teide close their domes. For our purposes we were looking for dust levels around 0.001 which is below the yellow line.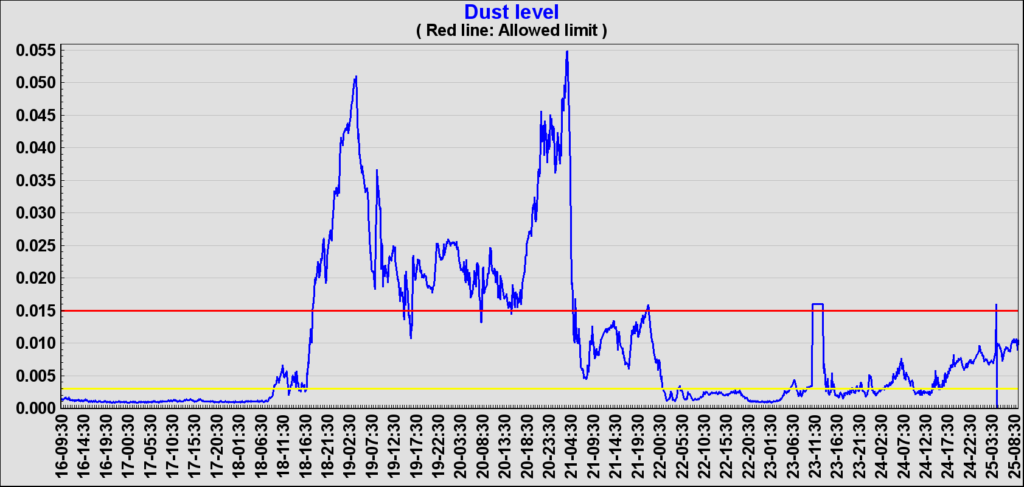 Before the Calima arrived the SQM was measured to be around 21.68 mag/arc sec2 (Bortle class 4) compared to around 20.5 (Bortle class 4/5) in the UK local area. Bob's image also shows the visible layer of Calima dust :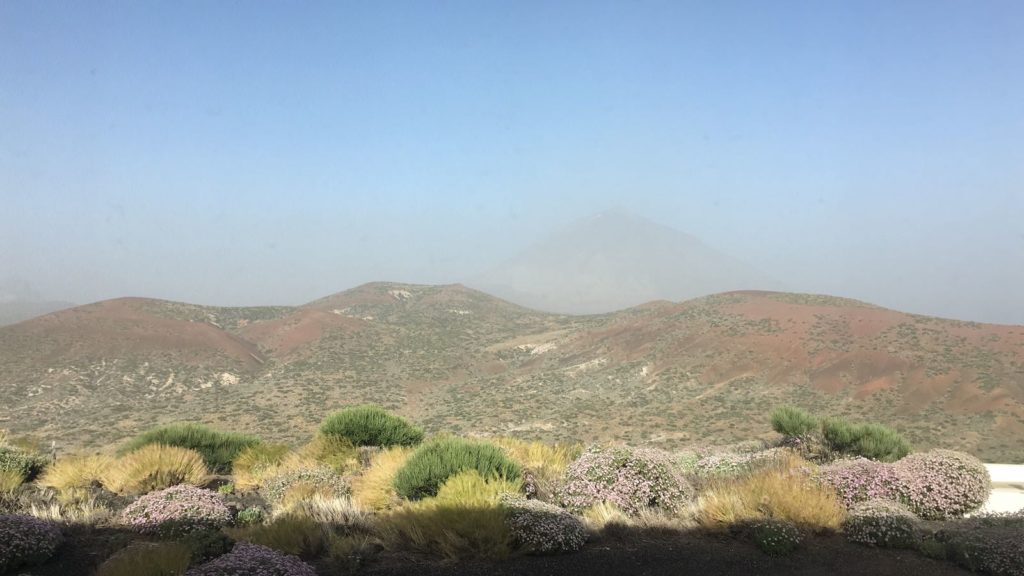 It was a good week for all regardless of the common issues many of us encountered that stopped initial imaging attempts but once into the groove some nice images started to appear both for the portable deep sky imagers and those using the Mons Telescope for spectroscopy and lunar/planetary imaging (Mars/Jupiter/Saturn/Neptune/Uranus).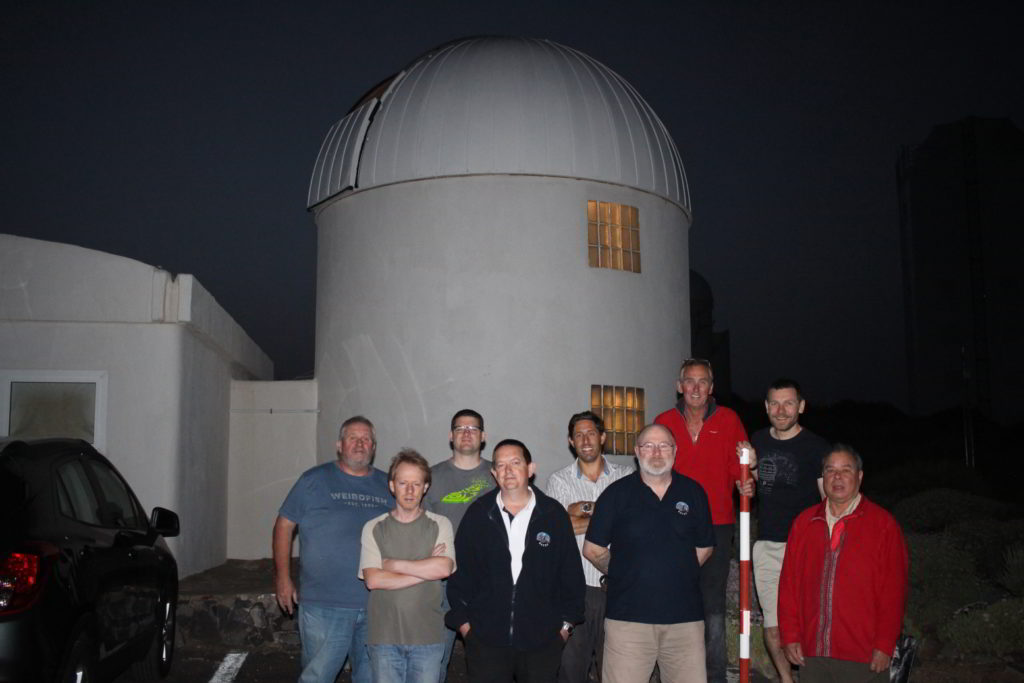 We would like to extend our gratitude to the IAC for allowing us to the use of the Mons Telescope and the associated facilities ….. gracias amigos 🙂